Unrivaled Performance
Our flamethrowers deliver the power, performance and safety to set even the biggest challenges up in smoke. Unlock the true performance of your flamethrower with our fuel thickening Napalm Mix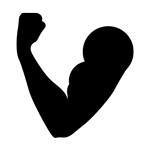 Built to Last
Each flamethrower is designed for years of hard use. Built with pride by military veterans in the heartland of the USA.
Lifetime Warranty
Full protection against manufacturing defects 
Flexible Payment Options
Pay over time with automatic, interest free monthly payments. No credit checks or applications. Owning a flamethrower has never been so easy.
Powered By:

No Job Too Big
Our flamethrowers are designed from the ground up to tackle a job of any size.
Prescribed agricultural burns
Ground clearing
Snow and ice removal
Incinerating weeds and pesky insect hives
Pyrotechnic events and movie props
Firefighting and training
Grassland management
SHOP NOW
Throwflame.com has created the world's most powerful personal flamethrower. The revolutionary design of XL18 allows it to shoot flames over 110ft downrange while maintaining it's easy portability.
Which Flamethrower is right for you?
Compare top flamethrowers
Stay up to date with the latest flamethrower news and discounts.