Napalm Ready
3.3 gal Fuel Tank
50ft Range
Made In The USA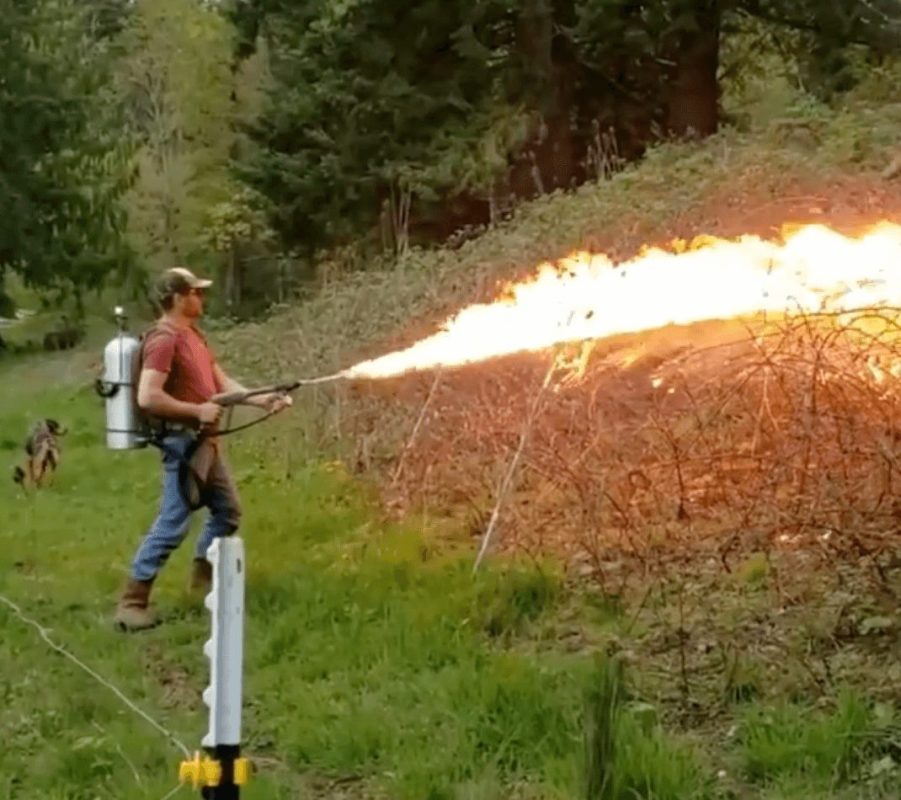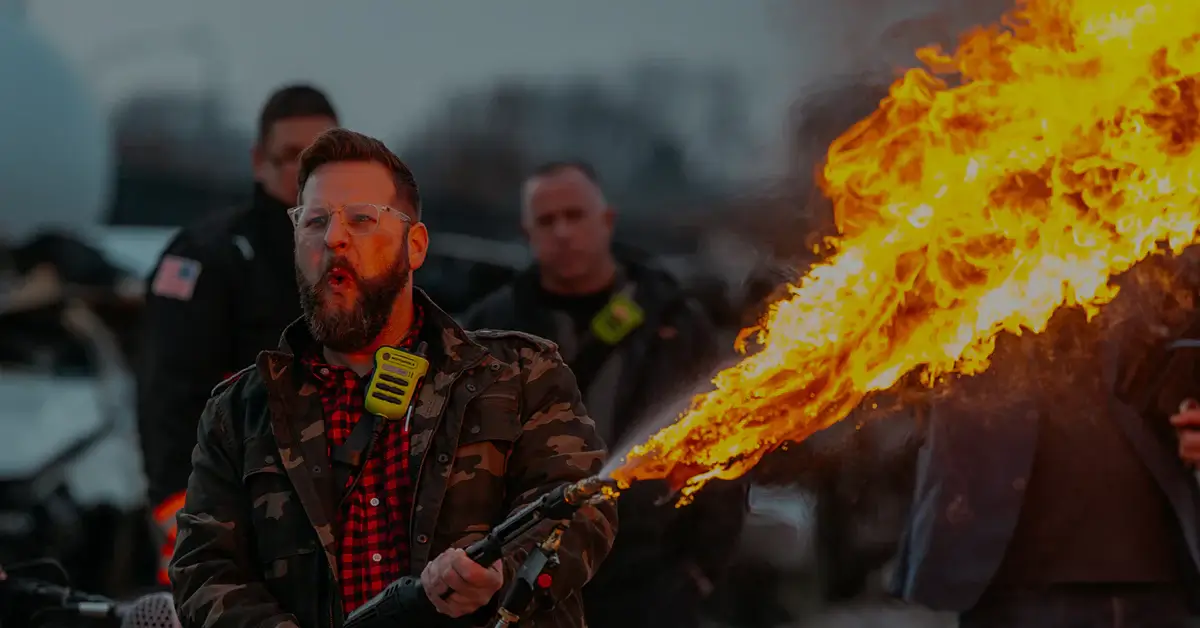 Prescribed agricultural burns
Ground clearing
Snow and ice removal
Incinerating weeds and insect hives
Pyrotechnic events and movie props
Firefighting and training
Grassland management
Each X15 Flamethrower includes:
Fully assembled X15 Flamethrower (gun, tank, backpack, etc)
One (1) refillable 20oz CO2 tank (extras are available here)
What you'll need:
CO2 Tank(s) filled
The X15 Flamethrower uses a standard 20oz. CO2 tank that can be easily filled at your local paintball or sporting goods store.
Why a CO2 System?
The XL18 flamethrower system is designed with a refillable and exchangeable CO2 tank arrangement, enabling smooth and uninterrupted off-grid functioning as well as the ability for swift "hot-swapping" of tanks to expedite refuelling.
The superior range of both the XL18 and X15 is made possible by the pressure provided by CO2, a property that cannot be paralleled by fuel pump-powered flamethrowers (like the ARC). The utilization of CO2 is primarily advantageous because of its inherent capacity to propel a larger volume of fuel over a greater distance, substantially enhancing the performance of the flamethrower. For more info, checkout our FAQ page.